Hello! Super excited to share with you pictures from my recorded TV interview with Vasilis Panayis and HellenicTv earlier this week.
It's been an incredible opportunity to be able to do this and I'm truly grateful to George and his team for setting up the Zoom recording. At a time when the restrictions are so tight across London it has been a blessing being a Faces guest once again.
Talking about Alexander and Maria, my writing process and how I support new writers to achieve their writing goals has been a pleasure.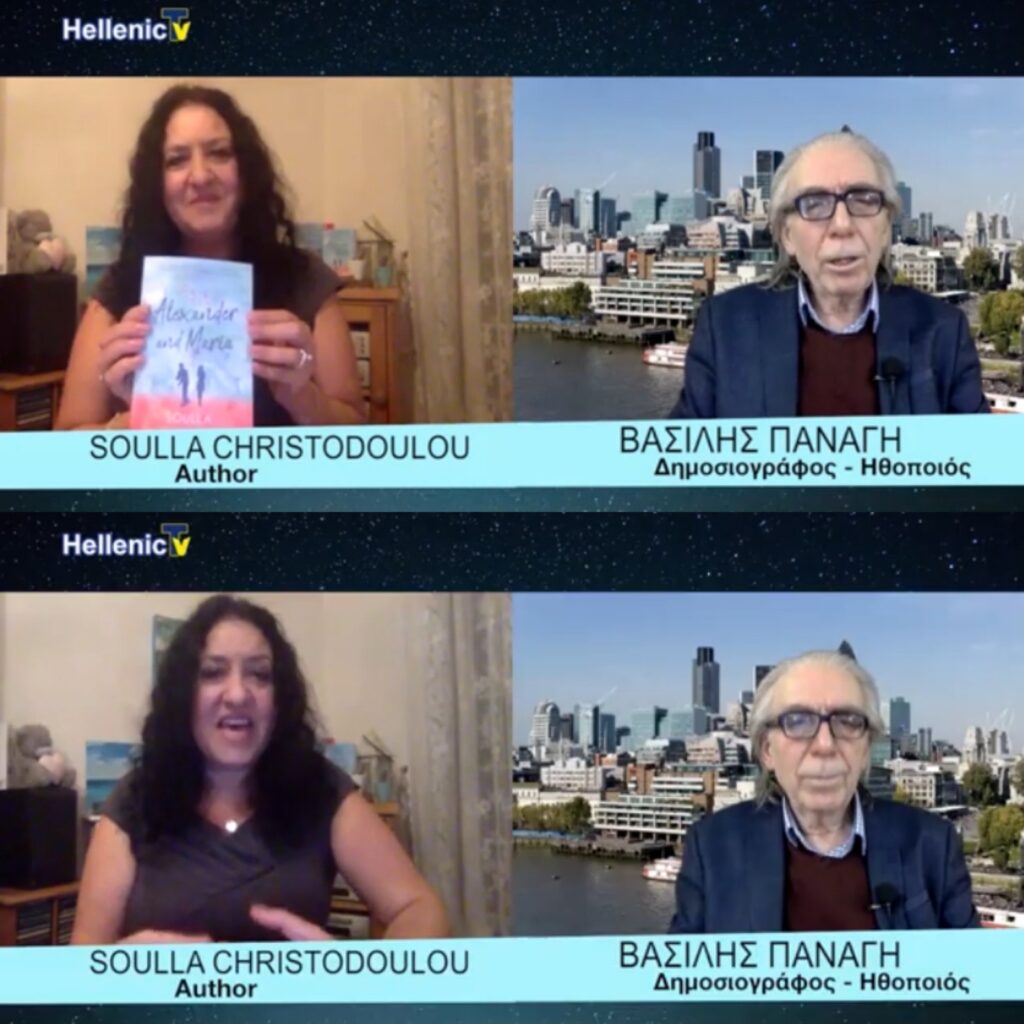 LINKS to buy:
Book Depository: (with worldwide free shipping)
https://www.bookdepository.com/Alexander-and-Maria/9781913567477
Amazon:
Waterstones:
https://www.waterstones.com/book/alexander-and-maria/soulla-christodoulou/9781913567477
WHSmith:
https://www.whsmith.co.uk/products/alexander-and-maria/paperback/9781913567477.html?gclid=CjwKCAiA9vOABhBfEiwATCi7GJWMDOJRDBnEO4OgkcuaqA6uiQ2kQ-RWDSLNfgSg61Zbb-u0PAPPThoCfsUQAvD_BwE&gclsrc=aw.ds
Thank you so much for all your support.
Stay safe, stay well.
With much love, Soulla xxx