Book Review by Soulla Christodoulou
Welcome to this week's My Book Love For and the wonderfully researched and beautifully written novel of Susie Helme, The Lost Wisdom of the Magi.
Where do I start? This is like no other book I have ever read… it takes you back to the first century where Sophia, a Babylonian Jew is studying ancient languages and secretly learns magic and shapeshifting.
It is a story written with passion, and a sensitivity which draws you into the very life of the people; the way they dressed, thought, behaved with each other, found friendships, overcame adversity and fell in love.
It is a story which created in me a warm glow, many tears and above all an understanding which made me realise people through the ages have suffered the same troubles as we do today: the heartache of failed family relationships, between mothers and daughters, fathers and daughters, living through uncertainty and war, leaving home and having to start over somewhere new, trusting and loving all over again.
The story is narrated by Sophia, the main character, and she had me in tears many times while reading.
Passionate, evocative and an absolute page-turner, this book is a must read for sure.
I hope you'll give it a go.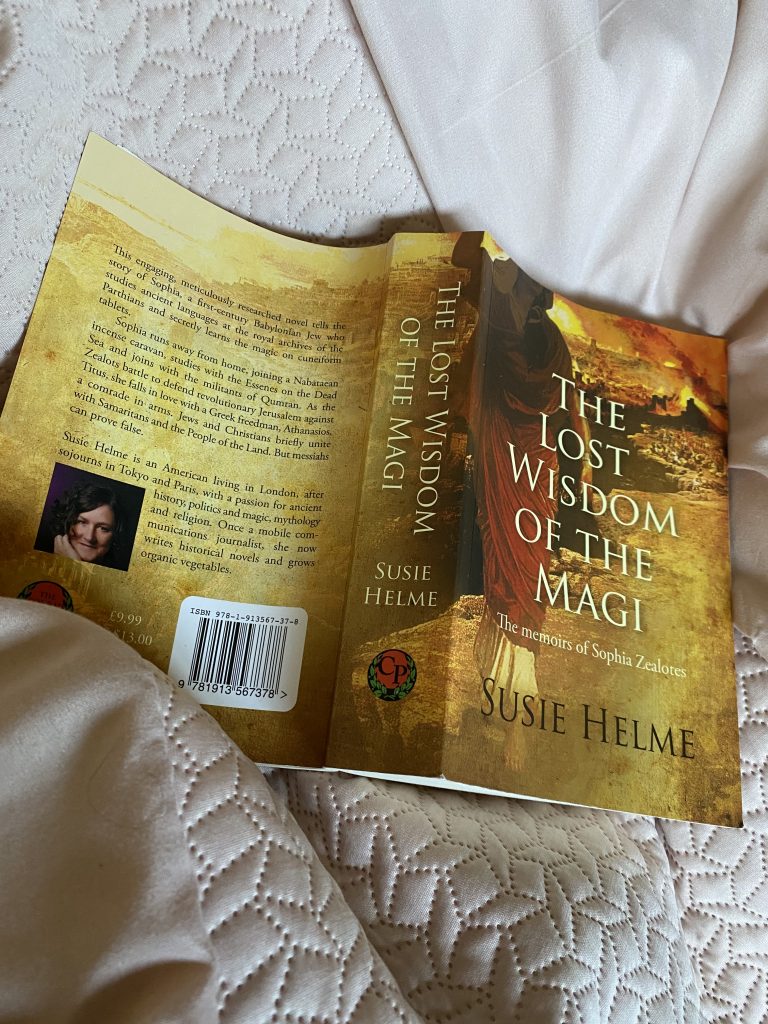 Susie Helme is an American living in North London, after sojourns in Tokyo and Paris, with a passion for ancient history, politics and magic, mythology and religion.
Once a mobile communications journalist, she now writes historical novels and grows organic vegetables.
Thank you for reading dear friends!
With much love, Soulla xxx