Book Review by Soulla Christodoulou
Welcome to this week's blog post – another wonderful read and book review for Lillian and the Italians by David Gee.
This is my first taste of David Gee's writing and I really enjoyed his beautiful descriptions of Italy; the waterways of Venice and the Amalfi coast. At a time when we are so limited in where we can travel to this was a welcome escape to a by-gone era and a story which surprised me at every turn and twist.
It is set in the 1960s and reveals the mafia gangland nature of Sicily which is harsh, and at times brutal, yet it is softened by the main character Lillian; a widower from Sussex who seeks to find her long-lost son in Italy after her husband dies.
Without any spoilers this story will have you not only lost in a world so different from your own (certainly different to mine) but also appreciating the strength of power, loyalty, family ties and the unconditional love which binds us together.
It is also a story of self discovery and to some degree a coming of age story for Lillian as she reflects upon her life's journey and explores her relationships and love as she searches for her son.
Was the ending satisfactory? It was realistic but for me lacked the softness or happiness I would have wanted and wished for Lillian. 
Would I recommend it? Absolutely… what is there not to enjoy about a historical fiction romance set in Italy…  often with tears in my eyes and a little skip of joy in my heart.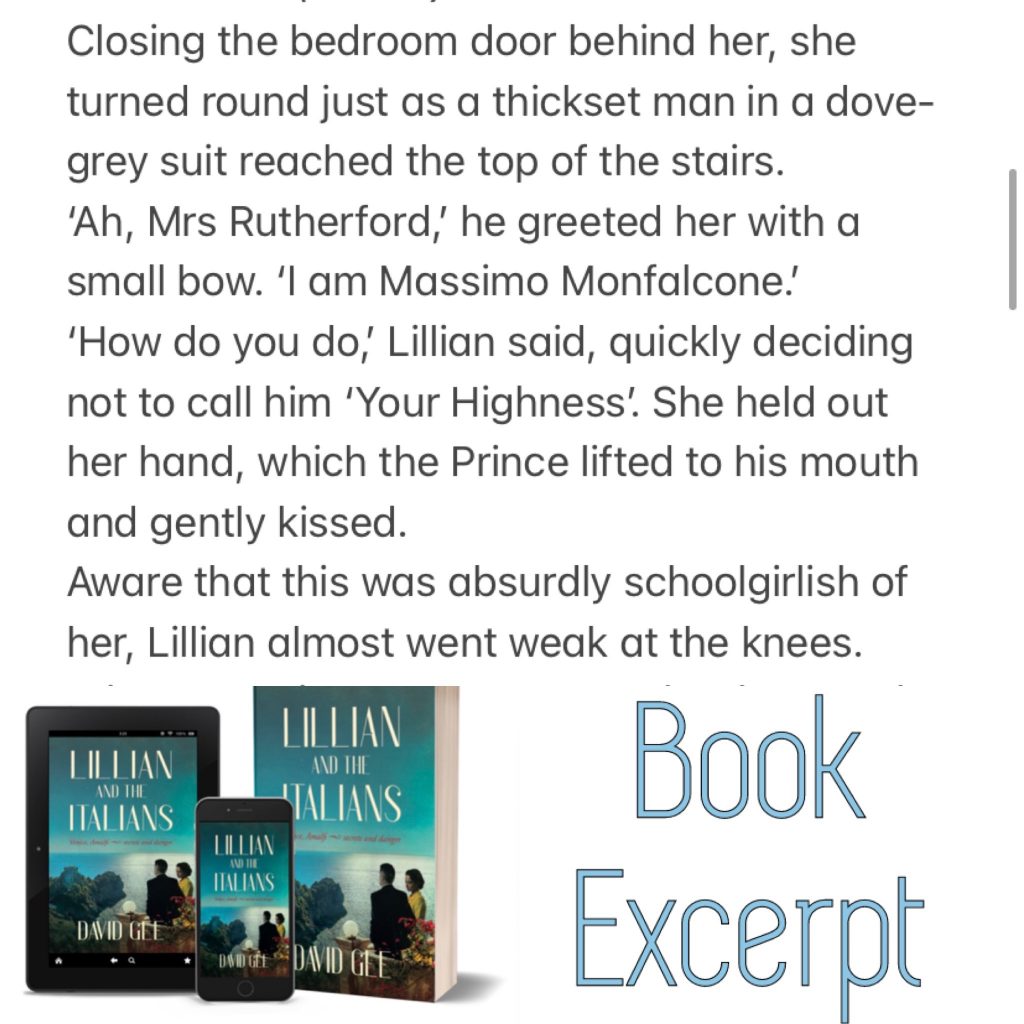 David Gee was born and raised in Sussex.
After attending Birmingham University he worked in telecommunications and journalism in London and the Persian Gulf.
Lillian and the Italians was largely written "on location" in Venice and on the Amalfi coast.
His previous novels include Shaikh-Down and The Bexhill Missile Crisis – a prequel to Lillian and the Italians.
He now lives back in Sussex, on the South Downs near Brighton.
His website and blog are at: www.davidgeebooks.com
Thank you so much for joining me this week. I hope you'll find somewhere to escape to… preferably with a good book!
Until next week, stay safe.
With much love, Soulla xxx