Book Review by Soulla Christodoulou
Welcome to this week's My Book Love For post which is for RESET, a hot-off-the-press new release, by Sarina Dahlan.
I have become great Instagram friends with Sarina and last year when I reached out for some support with my query letter she was one of the first to come back to me with advice and even a sample of her own letter which helped me tweak mine and subsequently the publishing deal for Alexander and Maria became a reality. I will be forever grateful to her.
She is an absolute joy and her Instagram account is full of bright, happy photos which always make me smile. We need more Sarinas in our lives, that's for sure.
Her new novel, RESET, is a futuristic, sci-fi novel with romance and love at the heart of it. It took my surprise as I'm not a huge fan, or reader, of this genre.
However she has turned the genre on its head with RESET.
It is written with heart and passion. Despite some of the cold, unfeeling characters in the story, there is a balance between robotic, programmed existence and the real, human side of those characters fighting against a system they innately know is wrong and they dare to question it.
The story is essentially a love story. Set in the future its themes include cloning, controlling the environment, the food we eat, the clothes we wear and the memories we are not allowed to keep; creating "perfect" worlds with such cunning and lack of empathy left me cold. How can this be?
But Sarina balances the brutality and unfeeling attitudes portrayed by those controlling the new worlds with that of kindness, empathy and compassion – real human traits and feelings.
A RESET once every four years left me thinking how life is precious and how we must hold onto what we have because it can be snatched away at any moment.
Some parts of the book were difficult to read in that Sarina created such raw and heart-wrenching scenes which had me in tears, but those parts of the story which are soft and gentle, coupled with her beautiful world-building and descriptions, more than made up for these parts. The whole book is brilliantly written.
Would I recommend this book? Yes, yes, yes!
So I hope you'll give it a try.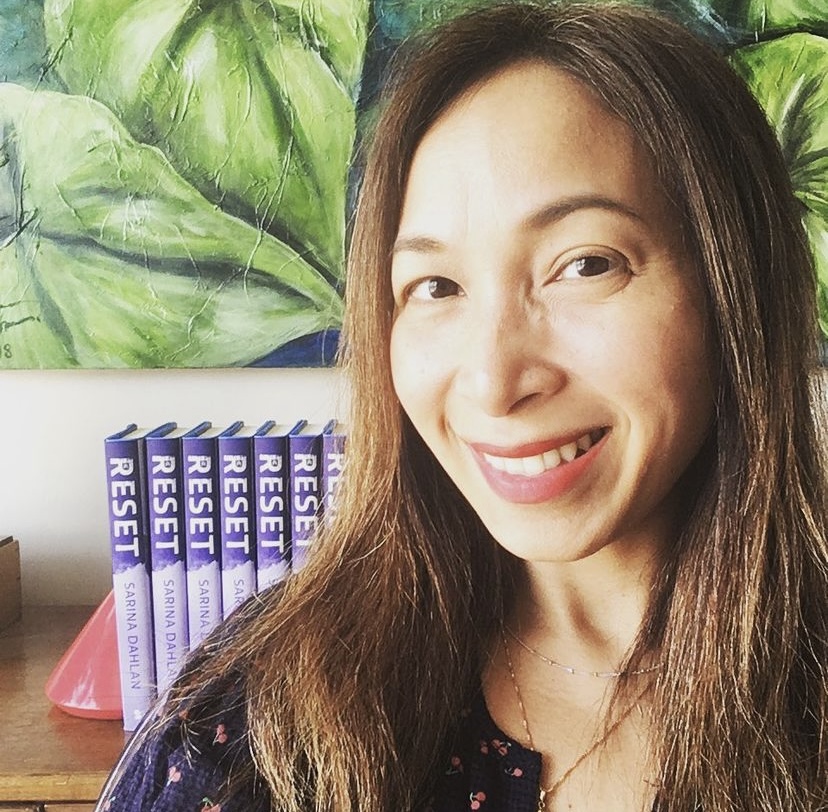 Until next week, stay safe, keep reading and always with a smile.
With much love, Soulla xxx