Book Review by Soulla Christodoulou
Hello and welcome to another My Book Love For post! This week, and on World Book Day, I'm sharing my review on Nadia Marks' book One Summer In Crete.
The book's title alone attracted my attention as growing up I spent many summers in Crete with my mum and dad, two sisters and brother and indeed over thirty years later still keep in touch with a family we met during our very first visit in the seventies.
The beautiful descriptions took me back to a country I have experienced first-hand;  rich in culture, family values and traditions.
One Summer in Crete is the first of Nadia's books I've read, and though some parts of the story line were a little predictable, I liked the way the story unfolded and brought three generations of strong independent women together, and back to their roots, in Crete.
Calli escapes a broken relationship in the UK and her work assignment inadvertently takes her back to Crete, her mother's homeland.
She makes many friendships and discoveries about life and herself — a relaistic aspect to the story I really enjoyed.
Nadia reminds us that life is always messy but love is powerful and can heal wounds which have lain open, sometimes for almost a lifetime.
Well done Nadia.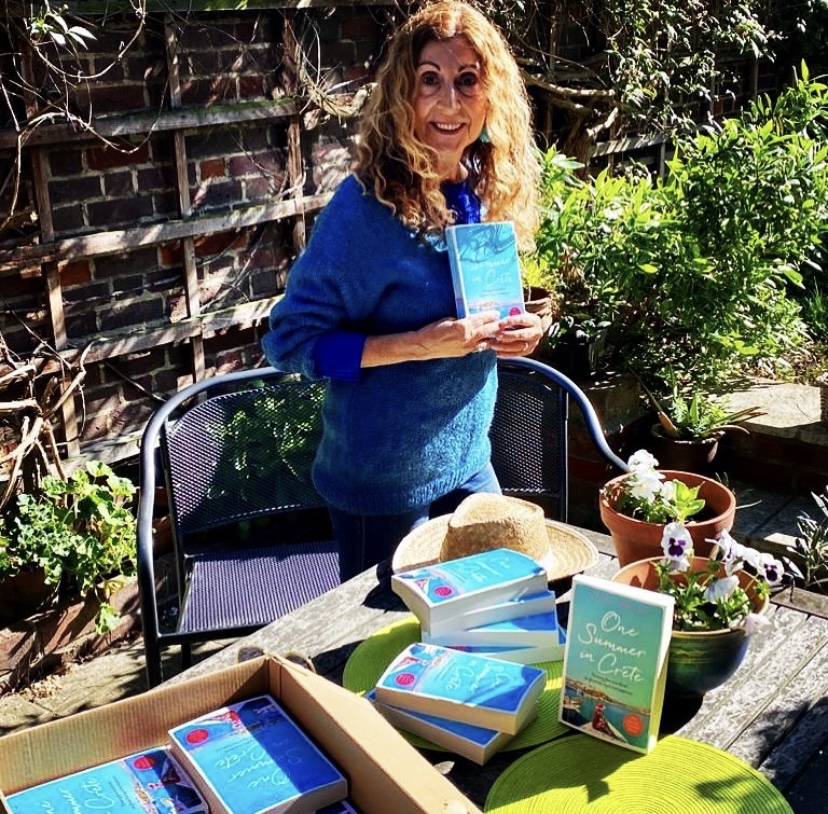 Nadia Marks (ne Kitromilides,) was born on the beautiful island of Cyprus, but grew up in London.
An ex creative director and associate editor on a number of leading British women's magazines, she now writes and works as a freelance writer for several national and international publications.
She has written for the Guardian, the Mail on Sunday, the Daily Express, the Independent, the Royal Photographic Society Journal, Psychologies, In Style magazine and others.
For Europe and abroad she has contributed to Italian Vanity Fair, Brazilian Vogue, Greek and Australian Marie Claire, to the biggest Greek Sunday newspaper Vima, and the glossy Greek Cypriot lifestyle magazines Omikron and Must.
I hope you'll give her books a read:
LINK:
https://www.amazon.co.uk/s?k=nadia+marks+books&i=digital-text&ref=nb_sb_noss_2
Thanks for joining me and I hope to see you next week!
Happy World Book day!
With much love, Soulla xxx