Book Review by Soulla Christodoulou
Hello!
Welcome to this week's post and My Book Love for Ritu Bhathal's debut novel Marriage Unarranged.
I was drawn to the book for two main reasons – the title, for one. Arranged Marriage, yes, but unarranged? It got me inquisitive as to what would cause a marriage to be unarranged. And secondly, the story's part setting in India which is a country I visited for the first time in February 2018 and which I would love to go back to again.
So, where do I start? The earliest chapters had me totally invested in Aashi, the main character's life and as the story unfolded I really enjoyed the relationship between her and the secondary characters; each of them were round and bold and real.
I particularly liked the chapters set in India as so many of the descriptions reminded me of my own trip to New Delhi and all that my trip entailed three years ago.
Some parts of the story for me, felt a little overwritten, too drawn out, which slowed the otherwise lively pace but I read until the end and I'm glad I did.
This is a wonderfully warm, real story which, for the most part, kept me entertained and wanting to know what would happen next.
Well done Bhathal on a very good debut novel.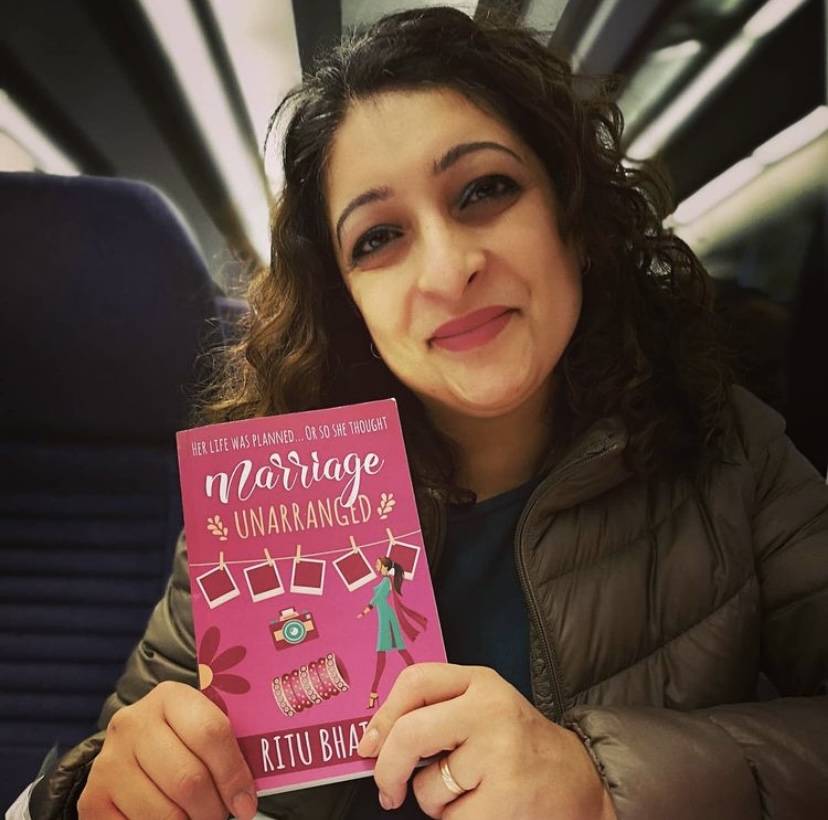 Ritu Bhathal and I connected on Instagram so I have never met her.
She was born in Birmingham in the mid-1970's to migrant parents, from Kenya but both with Indian origins. This colourful background has been a constant source of inspiration to her.
From childhood, she always enjoyed reading and her  love of books is mostly credited to her mother, and later spurred her on to
become creative in her own writing, from fiction to poetry.
Winning little writing competitions at school and locally gave her the encouragement to continue writing into adulthood.
As a wife, mother, daughter, sister, and teacher, she has drawn on inspiration from many avenues to create the poems that she writes.
I hope you will give her book Marriage Unarranged a try! It would make a great Book Club Read!
Until next week, Happy reading!
With much love, Soulla xxx