Book Review posted by Soulla Christodoulou
Hello! And welcome to this week's post from me and it's a celebratory one as I'm sharing one of my first book reviews for Alexander and Maria.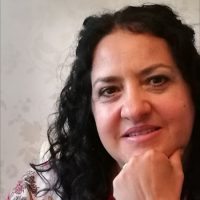 BOOK REVIEW:
Fascinating and modern love story:
This is a lovely and thoroughly original romantic tale told in a compelling style that made me want to read it all in one sitting. The characters are vivid and realistic. I was gripped by Alexander's awakening and refusal to let himself be defined by his illness. The way the romance blossoms over social media really resonates with a modern reader. Highly recommend this clever novel of which I had the pleasure of being an advanced reader.
TO BUY LINKS:
Thank you for reading and I hope you enjoy the story as much as this reader did!
Happy Reading, Happy You,
With much love, Soulla xxx