Book Review by Soulla Christodoulou
Hello and welcome to one of my book review blogs.
This is the first book I have read of Julia Blake's and I was pleasantly surprised at the evocative writing… she has a great way of pulling you right into the story with her realistic descriptions and authentic characters.
A fabulous book!  And I thoroughly enjoyed the way I was able to catch a few minutes of reading here and there without having to commit to hours of reading at a time; poetry, verse and short stories as well as some flash fiction, make up the content of the book and each story has a little twist of surprise. Each tale turns something quite ordinary to begin with onto its head by the end.
I particularly enjoyed the short stories Eclairs for Tea though it saddened me a little, Family Matters which was hard-hitting and Lifesong which is so relevant in today's ever changing and depleting world.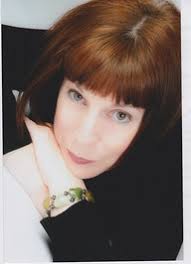 Julia Blake, is a busy working single mum and writes when she finds time. She lives in Bury St Edmunds, East England.
To date, she has eight books published and is currently  working on the ninth.
 A multi-genre author, her  list of novels include Contemporary Drama,  Romantic Suspense, Fairytale Retelling, Folklore Fantasy, Narnia Inspired Fantasy, Sci-Fi, Short Stories and Poetry. 

Filled with relatable, three-dimensional characters, her books are warm and engaging – guaranteed page-turners from beginning to end.
I hope you'll read some of her work and have included the link to her amazon page here.
With much love, Soulla xxx