Hello and welcome to a very special A Cup of Conversation where I am joined by Kostas Krommydas who many of you I am certain will recognise first and foremost from his role as the local police officer in the popular TV series The Durrells.
When Kostas Krommydas wrote his first novel, he took the publishing world of his native Greece by storm. He is an award winning author of five bestselling novels, acclaimed actor, teacher and passionate storyteller. He has written 7 novels in Greek, including a number which have been translated into English; Lake of Memories, Athora, Dominion of the Moon and Cave of Silence.
In this interview Kostas talks about his newest release, his most avid supporter of his writing and how travelling inspires his stories as well as helps him to relax. So grab your cuppa and join us!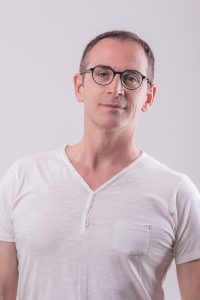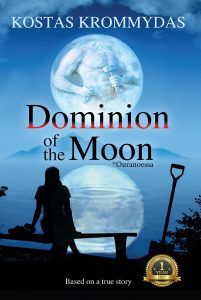 1. Have you always been a writer?
I write since I can remember. I always enjoyed to create stories and usually my starting point has been a real-life event. I don't know if I have always been a writer, but I know that I will always will be.
2. Which author did you read as a child and why did you enjoy their books?
I grew up studying the ancient Greek tragedies. The structure and the plot always fascinated me. Later, I started reading Milan Kundera. His work made a huge impact on my writing making because of the way he builds his characters. I enjoy taking a sneak peek into the soul of my fictional characters.
3. How has your acting career impacted and supported your writing career?
I consider myself lucky that I can do both. My one professional entity helps the other. The way which I was trained to analyze a character as an actor helps me immensely to build my characters as an author.
4. You have a number of books published. Which of your characters is your favourite and why would your readers like them??
I don't have a canoe it's character. I love them all or almost all. Each and every one of them is a complete entity with virtues and vices. The reader loves and identifies with certain characters, but the author has to be able to love and justify all of them.
5. What are you currently working on?
My 7th novel has just been released by Dioptra Publishing in Greece and it is the first of my books, which has been translated almost simultaneously in English. It will be available on Amazon in the Fall.
6. Who has had the most significant impact on your writing and how have they supported your journey as a writer?
My wife, who is also a successful author and an illustrator of several children's books. She is the first person with whom I discuss my ideas and has been my strongest supporter throughout this journey.
7. You have just released a new novel only yesterday. Can you tell us a little about it?
It's a book about life and how the way we experience it changes with the idea that the end is close. It is the story of a woman who discovers that she has just a few months to live and the journey she embarks literally through Toscana and metaphorically to discover herself and true love.
8. Where do you find inspiration for your stories?
I am inspired by many things. I travel a lot and I draw inspiration from the stories I hear or read and the people I meet along the way.
9. How has being an actor in the popular TV series The Durrells changed your life??
It was a truly remarkable experience to be a part of such a huge production. The professionalism, the work ethic and my collaboration with these amazing actors/ actresses and the crew was inspiring.
10. What two things do you do to support other authors?
I advise and support many new authors on how to gain a break in the business and how to avoid the mistakes I did when I first started. I also write across my social media profiles about books I read and like.
        11. What do you do for relaxation?
I travel. There is something truly soul soothing in seeing new places, meeting new people and experiencing different cultures.
        12. What are your three main goals for the rest of 2019?
My latest book is on the short list for best novel of the year in Greece and I would be very happy If I received the award for the second time in two years.
      2. My goal is to be better with every book that I write and reach even more people around the world with my novels.
      3. To be a world best seller would be nice! 🙂
Thank you for joining us Kostas! It ahs been an absolute pleasure and an honour to connect with you and I wish you all the best in reaching your goals! And if ever you are in London, I'd love to meet and talk books, writing and life with you!
Thank you too to my weekly readers and if you would like to link up with Kostas you can do so on his links below.
Until next week, Happy Reading, happy Writing, happy You.
Big hug, Soulla xxx
Links:
Twitter: @KostasKrommydas
Instagram: https://www.instagram.com/krommydaskostas/
Facebook: https://www.facebook.com/Krommydascostas/
LinkedIn: https://www.linkedin.com/in/kostaskrommydas/
Website: www.kostaskrommydas.gr
Blog: https://www.dioptra.gr/suggrafeas/kostas-krommudas/
Amazon link to books: http://author.to/KostasKrommydas