Hello and welcome!
How's your week been?
I've been working on a project for a little while now and I'm so happy to be sharing it with you finally.
Why not turn a card and be inspired? This little set of cards is sure to bring a little va-va-voom to your day.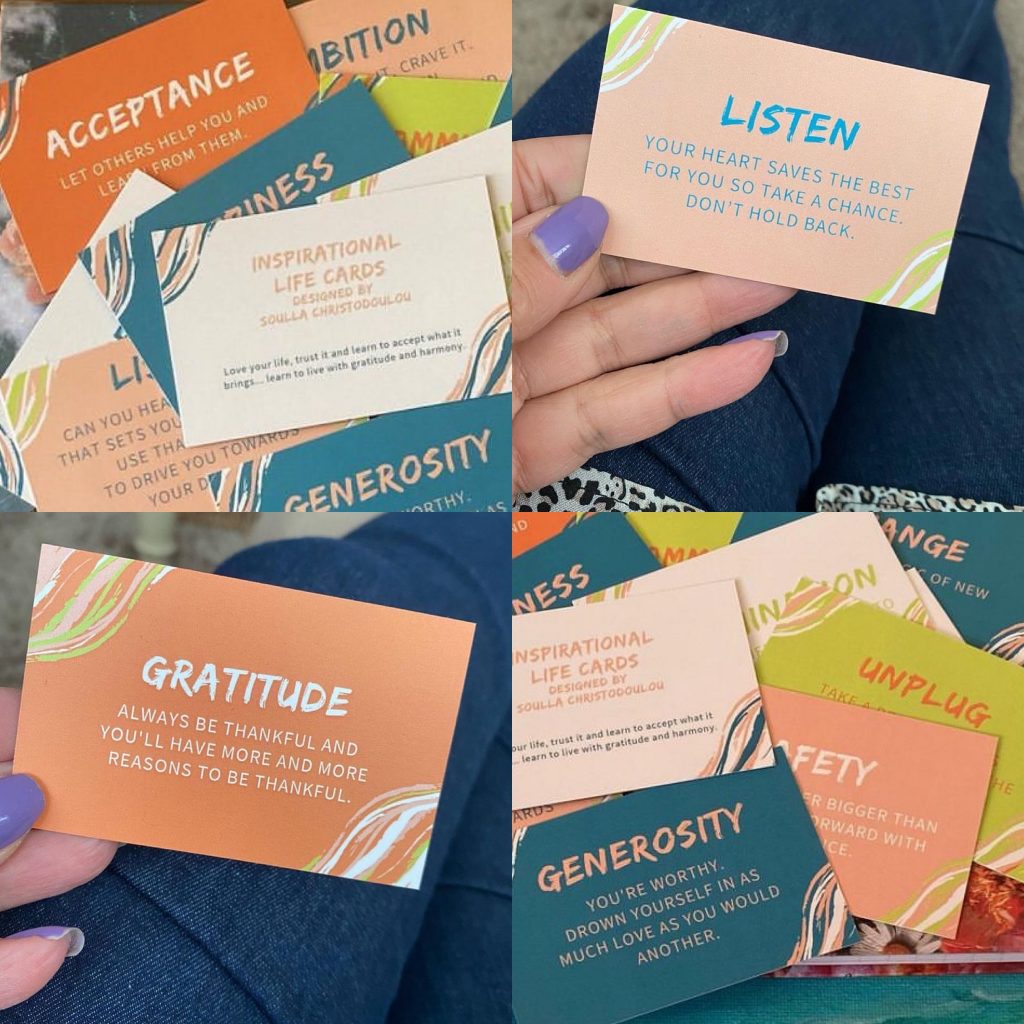 INSPIRATIONAL LIFE, HAPPY LIFE
Whether you're looking for some daily inspiration, a gift for a friend, a reminder that you're doing okay or a pick-me-up for your work team my Inspirational Life Cards are sure to bring some va-va-voom to your day.
Available direct from me with free p&p if you're in the UK. Out of UK p&p on application… only £4.99!
An encouraging quote each day, a little push in the right direction, dreaming and doing. You'll love these so just give me a shout and they'll be on their way to you.
Thank you for your support!
Let me know what helps you find inspiration each day.
With much love, Soulla xxx