Book Review by Soulla Christodoulou
Welcome to this week's book review which is all about That Summer of '88, written by Sherell Bernard.
First off, let me tell you what a kind and beautiful soul Sherell is; we connected on Instagram and have since always supported each other in a way which doesn't knock each other's crown off… you know what I mean, right?
That Summer of '88 is a story written almost like a memoir or diary entry-type story with lots of narrative and long descriptions which may put some readers off but actually it works.
It works because the story is a quick-read (I read it over a weekend) and is just shy of 125 pages and there's no time-wasting in the way it's written. It takes you straight in and carries you through at a good, steady pace.
The story throws us into the life of a nineteen year old girl, Alexandra and the much older writer she is "paired" with to support him with his writing.
However, the plan doesn't quite work out that way and cupid has other ideas which have been sown long before they actually meet (note… no spoilers here).
Alexandra's character goes through many changes in this story and reminds me of many teenage moments and feelings and experiences which so many of us have gone through. It is a real story and my heart tore and my heart soared and I sang too at the highs and wept at the lows.
If you're looking for a short story full of emotion then this is for you… make this your Summer '21 read… you'll love it.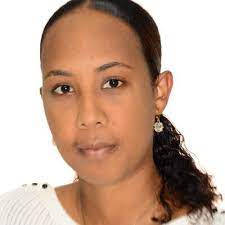 Sherell Bernard is a writer, book-collector and lover of all things bookish… my kinda girl!
She enjoys writing poetry and sweet romance and also shares 'Grammar Myths and Tips' on her website.
She has a passion for indie books and supporting fellow indie authors and I can vouch that she certainly does that!
Sherell currently lives on the island of Trinidad in the Caribbean.
Thank you for joining me this week and until next week
keep reading, keep writing and have fun!
With much love, Soulla xxx