Book Review by Soulla Christodoulou
Welcome to this week's My Book Love For blog post and it's a different one to the usual I've been posting recently as it's a non-fiction book.
Mandie Holgate and I connected across Instagram recently after I posted some pretty note paper and asked, "Who would you write a letter to using this paper?"
She responded saying how nice it would be to receive a letter to herself and how it would make a change from the ongoing hospital mail she received about appointments and sessions for her very ill husband.
So I messaged her privately and asked for her address.
I wrote a letter to her and sent her the miniature copy of Unlocked. I wanted to reach out and comfort her, make her hopeful and allow her to escape the upsetting, difficult reality of her life right now.
I had no idea she was a life coach nor that she had written this book but in return, she sent me a copy.
Isn't it amazing how passing on kindness and good thoughts reciprocate back… the power of synchronicity is eveident here, right?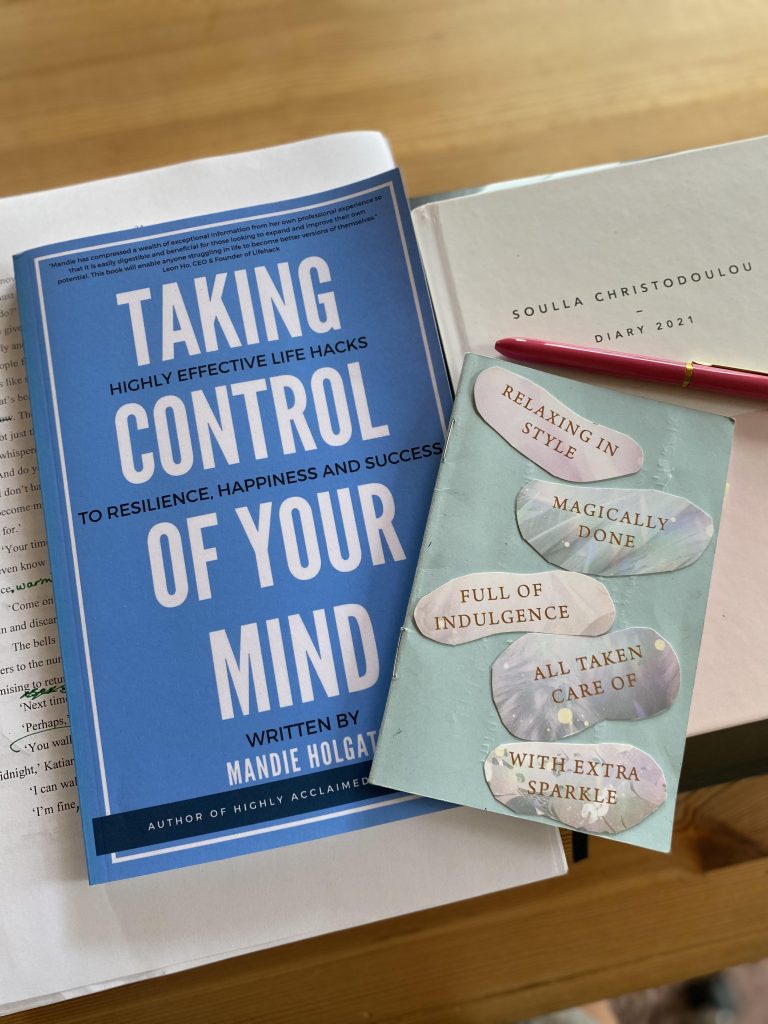 Taking Control of Your Mind by Mandie Holgate is a practical support and guide to help you navigate through life's obstacles, and narrowing beliefs, which are stopping you from reaching your full potential and from living the life you want.
The book is easy to read and dip in and out of with sections clearly headed and short, to-the-point paragraphs and information. 
Mandie has lots of experience in supporting people across all walks of life to achieve what they want and this book is a collation of her thirty years-plus knowledge and advice. 
If you're looking to move to the next level in your career or even your creativity, this book is one to read. Have it next to your bed and read it as and when you need. It's a guide you will keep going back to.
Thank you Mandie for sending the book and I hope we continue to be able to support each other both personally and professionally.
Mandie Holgate's book is available here:
Let me know what you find to take away from this incredibly rich and motivating book.
Until next time, Happy Reading, Happy Writing, Happy You!
With much love, Soulla xxx