Book Review by Soulla Christodoulou
Hello and welcome to the last blog post for 2022 which features My Book Love For John McGlashan's fabulously gutsy novel, Next Time Bring a Bigger Knife.
John McGlashan is a former solicitor who for decades specialised in divorce law, many of his cases are highlighted in his debut memoir and are quite shocking and at once thrilling to read too.
Next Time, Bring a Bigger Knife describes his experiences in the law, property, and public relations, not to mention a steamy eight-year relationship with a mistress who introduced him to cocaine. He writes about work, drugs, prison, relationships, and rehab, from his years at the top and bottom of society.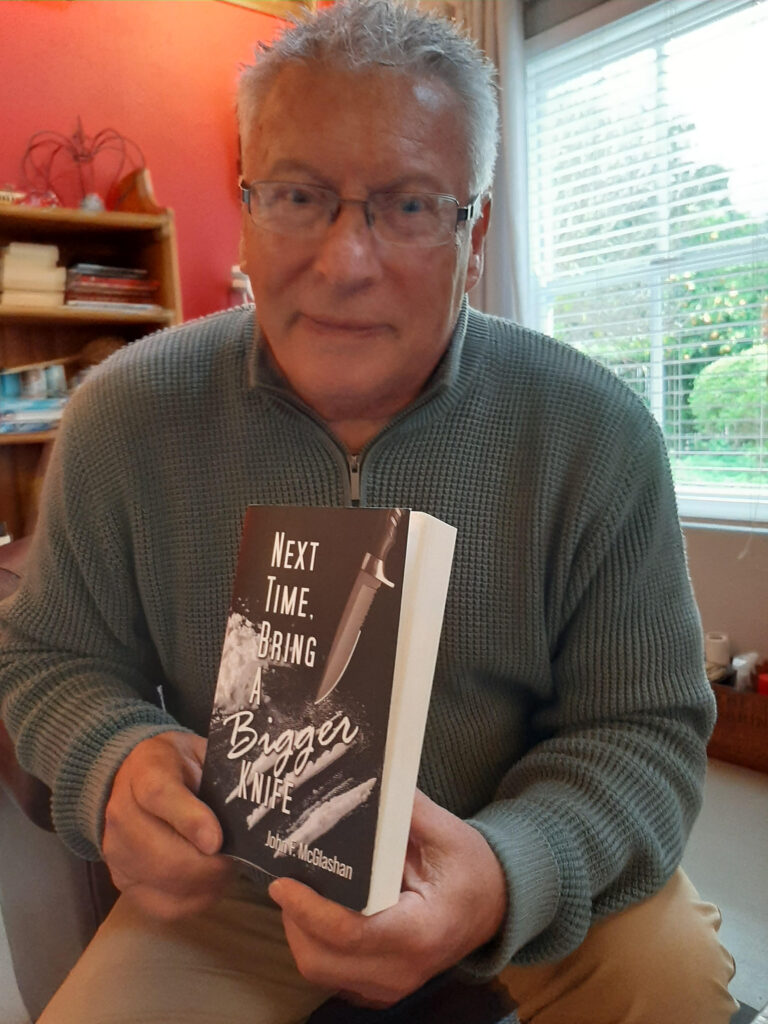 I found the book to be an absolute page turner, with so much going on it was like being on a rollercoaster with John next to me pointing out different aspects of his tumultuous and colourful life, in quick succession, one after the other.
The story, true to life, is a gutsy account of some of the highlights – and lowlights – of his life. It offers a sometimes-brutal account of the people he came across, the witty conversations he had and the outcomes of the extraordinarily scandalous situations he found himself in.
Some of the content will shock you, some of it will surprise you, but most of all you will want to keep turning the pages to see what will happen next. And every time, the next scene will be bigger than before. But there is pain and vulnerability in John's words, there is love and passion, there is hope and optimism and most of all this is the story of a man who has said, 'This is my life and I invite you to take the ride with me.' You will be sure to enjoy the ride and may even shed a few tears. This is a story that will stay with you for a long time after you've closed the book.
I hope my review persuades you to buy your own copy of Next time, Bring a Bigger Knife 
You can also keep up with John's news and writing here:
And until next time… wishing you all a very happy and fun new year and I will see you in 2023!
With much love, Soulla xxx