Welcome to A Cup of Conversation with author Patricia M. Osborne who wrote her first poem when she was in Infants School! Things have certainly moved on since then and she now has an MA in Creative Writing via the University of Brighton. She has a new book coming out soon and shares her writing journey with us here so let's have a read…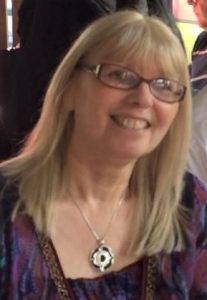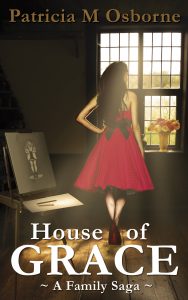 1. When did you start writing creatively?
I've been writing creatively for as long as I can remember. I won my first poetry competition when I was around six or seven. The poem was about clothes, but that's all I remember. It was only when I took up creative writing during my Open University BA degree that I started to take writing seriously. At first, learning all the technical tools stifled my creativity but as time went on, I found my creativity returned and my writing improved.
2. How have your interests outside of writing supported your writing journey?
I love walking and that helps because it gives me the excuse to wander around inspiring places like my local park and lake, and National Trust Properties. I also like to play the piano which clears my head.
3. You have an MA in Creative Writing via the University of Brighton. How has this helped your writing?
The MA has introduced me to so many wonderful resources, given me the opportunity to meet lots of writers and artists, and played a big part in expanding my platform and network. There was always plenty of opportunity to workshop and critique with peers.
4. You write novels as well as poetry. How does your process for writing each differ?
They are different, yes, but for me they go hand in hand. Writing poetry encourages me to ensure that every word counts in my novel writing. Working on a novel takes me time to warm up and I don't always have that time whereas  I can start a poem even when time is short
5. Tell us a little about your next novel, The Coal Miner's Son.
The Coal Miner's Son runs alongside House of Grace, A Family Saga. It may be read as a sequel or stand-alone. It begins in 1962: when nine-year-old George is ripped away from his family after tragedy strikes the village coal mine. Six years on, and living with his noble grandparents, he discovers he's been living a lie. He feels betrayed and unsure who to trust.
House of Grace is set in the 50s and 60s and opens in 1950 with sixteen-year-old, Grace, leaving boarding school. All she wants is to become a fashion designer but her father has other plans for her.
(In October 2017, House of Grace won a 'Chill with a Book Readers' Award.')
Back to 'The Coal Miner's Son', I was hoping to release this in December 2018 but the MA dissertation took over more than I'd anticipated. I've now resolved to finish it by the end of December with a view to release in March 2019.
6. Who designs your book covers and how much input do you have?
House of Grace was a joint project with Create Imaginations (now ceased trading) designing the picture and PJ Formatting and Cover Design did the rest.
I had lots of input with the cover illustration. I told Paul Beeley, Create Imaginations, exactly what I wanted. It took a few drafts to get it right but we got there in the end. I'm sure you'll agree that the cover for House of Grace is quite striking. I intend 'The Coal Miner's Son' to be just as eye catching.
7. How do you ensure your books are ready for release?
Firstly, I make sure my manuscripts are thoroughly edited by a qualified person, correctly formatted, and ensure it has a professional cover. It has to be every bit as good as a cover that a traditional publisher would use. I employed PJ Formatting and Cover Design to complete the formatting for House of Grace.
8. What was the last book you read and what lasting message did it leave?
The last book I read was Pat Barker's Regeneration. I suppose the lasting message for me, was just how tough those poor soldiers in the trenches had it. Even when their comrades had been blown to pieces they had to stay put. Horrendous. So important that these stories are passed on to the younger generation to hopefully keep wars at bay.
9. What aspect of the writer's life do you least enjoy? Why?
Probably the marketing. I actually love marketing and networking but it mean less time to write.
10. If you were able to meet any author, alive or dead, who would you choose and why? 
I think I'd quite like to meet Barbara Taylor Bradford as it's been said by some of my readers that my writing style is like her early writing.
11. Are you a planner or a pantser?
A bit of both although I normally like to know the ending. However, I changed my mind about the ending for 'The Coal Miner's Son,' so in this instance, definitely more pantser.
12. What's on your current to-do list?
I have a couple of poetry collections that I'd like to get out.
When I was Poet in Residence to my local Victorian Park, I wrote a poetry portfolio for my module assignment. This collection uses a fictional timeline to narrate the story of the park and is broken into four sections.
I have worked on another poetry portfolio for my MA dissertation. This was on myth, folklore and legends around trees. However, I still have a few more poems to write to add to this collection.
And of course my priority at the moment is to complete 'The Coal Miner's Son.'
Patricia thank you for your lovely message, "Once again Soulla, thank you for having me here. I've enjoyed answering your questions." and I wish you all the best with the completion of The Coal Miner's Son. 
Thank you readers for joining me this week and you can connect with Patricia across any of the links below. Until next time, Happy Reading, Happy Writing, Happy You! 
With much love, Soulla x 
Links:
Twitter: https://twitter.com/PMOsborneWriter
Instagram: https://www.instagram.com/patriciamosbornewriter/
Facebook: https://www.facebook.com/triciaosbornewriter/?eid=ARAWl6kX-Z4ENmaNIYhvFHIqRBpmnA8ALjtVhY_WLYHM1GtvkhdCcDVPUdzOp7wN8BmGkRkmGsHJD2ZJ
LinkedIn:  https://www.linkedin.com/feed/
Website / Blog:    patriciamosbornewriter.wordpress.com
Email: [email protected]
Amazon link to books: