I have connected with many authors, writers and people involved in all things writing and Abigail was one of my first followers on Instagram. In this Author Interview, she reveals how Enid Blyton influenced her own writing style, she drinks tea and gin and is a pantser! I hope you enjoy her interview as much as I did…and welcome to A Cup of Conversation!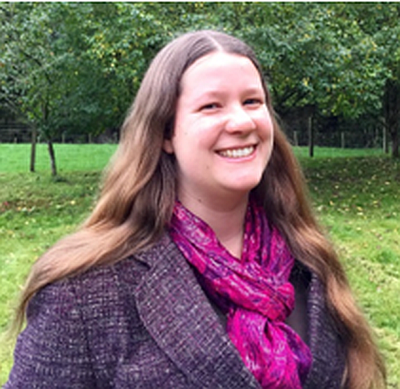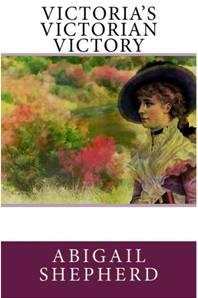 1. When did you start writing creatively?
Honestly, I don't ever remember not writing creatively. My first book was about an elephant in a zoo, which I made myself with glued together paper and lolly sticks! I was about five.
2. Which author has most influenced your own writing style?
I was a voracious reader of Enid Blyton as a child, and I think I've carried a certain innocence from her stories through to my own. More recently, at a time when I was struggling to get the style of Victoria's Victorian Victory right, I happened to reread the Little House on the Prairie series and realised that Laura Ingalls Wilder's method of limited third person was the perfect solution.
3. Are any of the characters in your novel/s based on yourself?
I think all writers include elements of themselves in every character, but there's no specific character about whom I would say 'that's me.'
4. What are you working on at the moment/what's next?
I'm currently working on a sequel to Victoria's Victorian Victory, which I'm really excited about, even though it's in the first draft stage still.
5. Where do you write and do you have a writing routine?
I have a little corner of the living room which I refer to as my 'writing nook.' I must have made it too comfy though as my hubby is always sitting there! I don't have a set routine- just whenever I have time.
6. What's your favourtite go-to snack when writing?
I'm not much of a snacker. Don't get me wrong, I love my food, but I tend to stick to three meals a day. I like to have a drink on the go though. If it's before 4:00 then it's tea, after that I prefer gin!
7. Is there any aspect of the writer's life you least enjoy and why?
Although I enjoy the marketing side, I do find it hard to get a balance between that and actual writing. And once you're published there is a certain amount of pressure to get the next book done, which I've never had before, and that's hard.
8. Sum up your most recent novel in 6 words.
Victorian girl struggles to run farm.
9. Are you a planner or a pantser?
Pantser!
10. What's on your current to-do list?
Finish the first draft of my sequel while keeping my social media, newsletter, and blog going. It's a constant juggling act. But I wouldn't change it.
Links:
Twitter: https://mobile.twitter.com/abiwriting?lang=en
Instagram: https://www.instagram.com/abiwriting/
Facebook: https://m.facebook.com/profile.php
LinkedIn:
Website: https://bewritingblog.wordpress.com
Blog: https://bewritingblog.wordpress.com/blog/
Amazon link to books:
UK- https://www.amazon.co.uk/gp/aw/d/B06Y61BH5X/ref=mp_s_a_1_1?ie=UTF8&qid=1496776963&sr=1-1&pi=AC_SX236_SY340_QL65&keywords=victorias victorian victory&dpPl=1&dpID=51rZYmmymvL&ref=plSrch
https://www.amazon.com/gp/aw/d/B06Y61BH5X/ref=mp_s_a_1_1?ie=UTF8&qid=1498062900&sr=8-1&pi=AC_SX236_SY340_QL65&keywords=victorias victorian victory&dpPl=1&dpID=51rZYmmymvL&ref=plSrch