Hello and welcome!
Who doesn't have wonderful memories of watching Charlie and The Chocolate Factory as a child?
I know I do… the Golden Ticket, the Chocolate River, Grandma Josephine and Grandpa Joe, sweet little Charlie.
The amazing imagination of Roald Dhal continues to wow children today but there are some pretty wonderfully inspiring quotes too which we, as adults, can learn from.
What do you think of the ones below?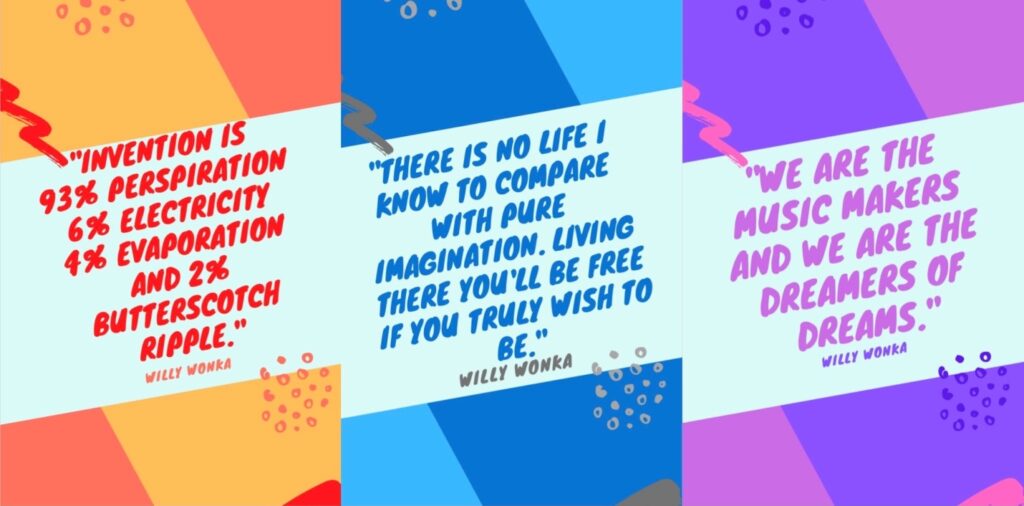 These are some of my favourites and
I go back to them again and again with my pupils too!
Do you have a favourite childhood quote?
I'd love to hear from you so please comment below.
Until next week, be free, dream big and let your imagination take you somewhere amazing!
With much love, Soulla xx