Book Review by Soulla Christodoulou
Hello and welcome to my book review post. Hope you've been well… I've been taking a few walks and have been thoroughly enjoying the vibrancy of autumn and its gloriously changing colours.
Lured by The Hoard – An Anglo-Saxon Mystery, by Ian Walford, is one of those books I wasn't too sure of when I first began reading it. It was a slow burn,  but the wonderful writing kept me turning the pages.
Page after page I continued to read until I got to the point where I could not but invest in the lives of  the characters,  and fall in love with one or two of them too.
There are some beautifully tender moments, heart wrenching episodes and some awfully barbaric scenes which are written with such clarity.
This part of British history is not one which I am familiar with and I learnt a lot through reading this well-researched historical fiction novel. 
I found myself whooping out loud every now and again when I recognised a familiar place.
I would usually cry at the death of a book character but the writing was such that there was no time for emotion, the battles and the hardships were all too real and life had to continue. I was swept along by the politics and the thoughts of the characters, the intricate complicated relationships,  disagreements, the bitter rivalry and the continuous fight for keeping control of the land and the power.
If you're looking for a fiction novel, steeped in history (very obviously meticulously researched) then this book offers a fascinating insight into the 7th Century and unbelievably has some apt themes and connections to tensions relating to religion and our politics of today.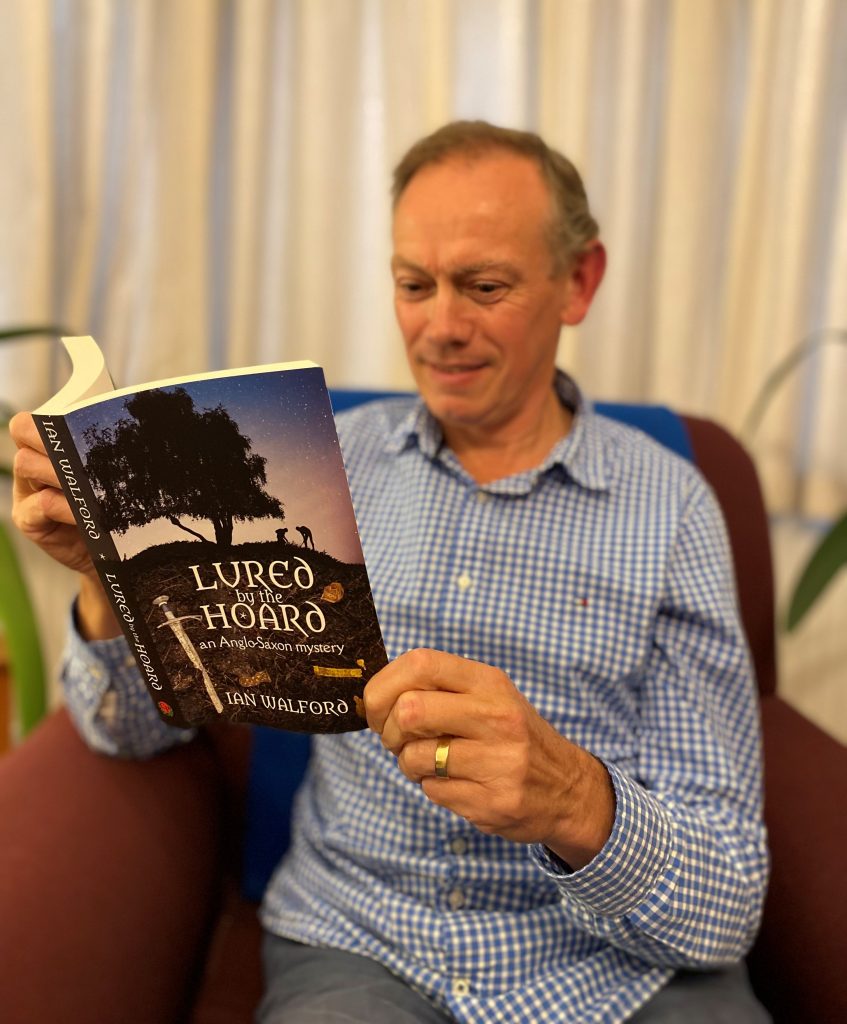 I hope you'll take a chance on this debut novel; I certainly am glad I pushed my own comfortable reading boundaries otherwise I would never have discovered Ian Walford and his writing.
And if you'd like to know more about the author behind the mystery novel you can have a read of his A Cup of Conversation author interview here.
What's a part of history you like reading about?
Let me know in the comments.
And until next week, Happy Reading, Happy Writing, Happy You.
With much love, Soulla xxx